KUBOTA M126GX WITH 7FT EHD HOWARDS SLASHER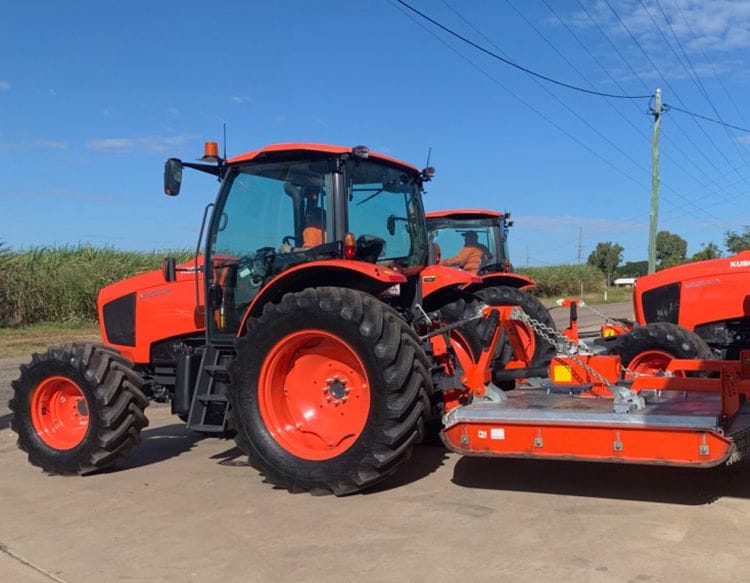 The Kubota M126GX is engineered to deliver maximum power and torque output with outstanding economy and low emissions delivered by advance turbo charges 125HP 4 cylinder CRS Kubota diesel engine. Featuring a number of performance enhancing features including PTO, Intell-shift transmission and high performance hydraulics for enhanced productivity. With one of the largest cabs in its class, the M126GX offers unsurpassed comfort and visibility.
CLAAS 420 CIS/7FT SLASHER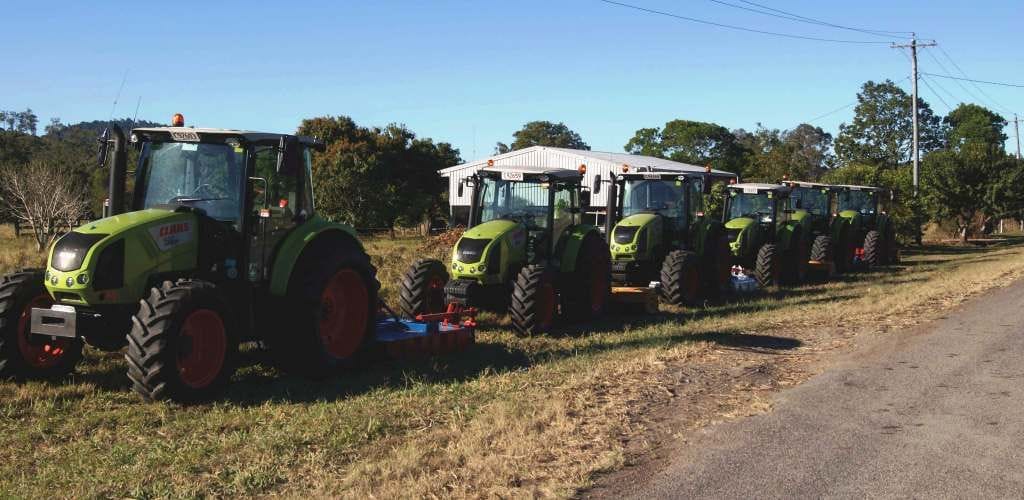 Claas 420 CIS 4WD Air Cab is the latest technology in the 400 series. Weighing in at less than 900kg which is far less than the older series. It is powered by a 108hp which is 30% more powerful then the older models.
The overall shape has changed leaving this tractor with much better vision over the entire tractor, especially over the sloped bonnet, making the 420 one of the safest tractors to operate.
Claas 420 has a longer wheel base which in turn makes this tractor more stable and leaves less of a footprint on the earth, with its 50/50 weight distribution over the front and rear axles. Fitted to Howard 7ft extra heavy duty slasher with dual wheel kits, automatic cam clutch, and top speed almost doubles compared to other slashers, will give 20% to 40% better productivity then other machines in the area.
NEW HOLLAND T5-105 TRACTORS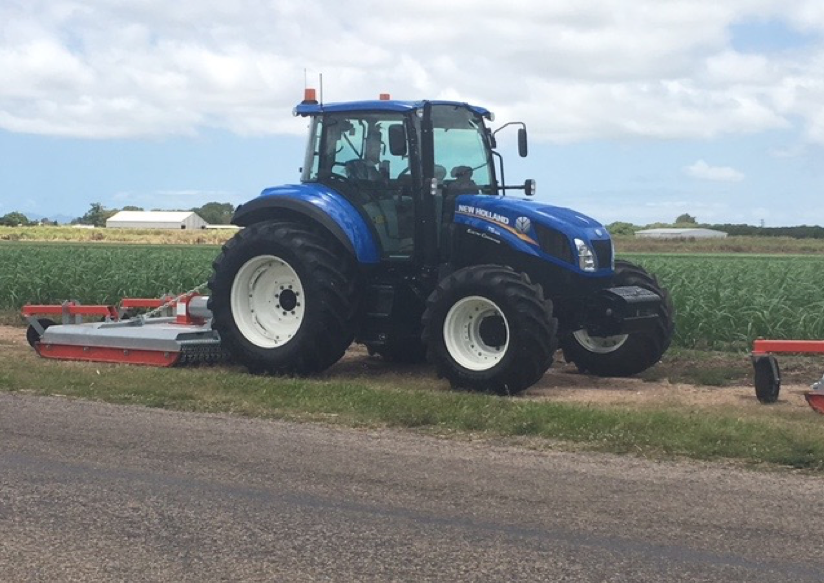 Another addition to our range of plant and equipment is the Gason 7ft extra heavy duty slasher, and Gason VHD 3PL Twin Rotor Side Shift Slasher. Featuring a rigid plate headstock, connected to under body structure supports. This Gason slasher has 8mm thick height adjustable sides and 12mm thick hardened steel skids.
These Slashers are fitted with a heavy duty PTO Shaft. Front and rear chain stone guards. These Gason slashers are ideal for roadside slashing aswell as slashing of larger areas.
John Deere 6115M & 6125M with 7ft Howard Slashers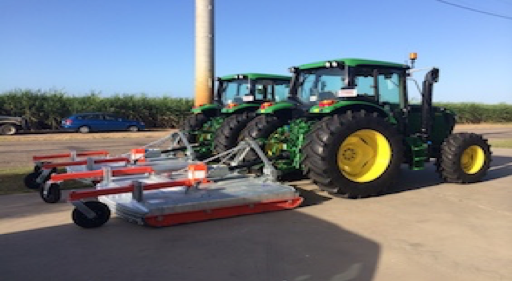 John Deere's versatile 6M Series tractors are designed to meet the needs of specialty tasks offering more power, functionality and operator comfort than their predecessors. The 6115M, 6125M models are equipped with Stage IIIB compliant 4.5-litre four-cylinder PowerTech PVX engines. Using field proven technologies to meet the latest emissions standards.
MASSEY FERGUSON 7465 WITH NOREMAT 83T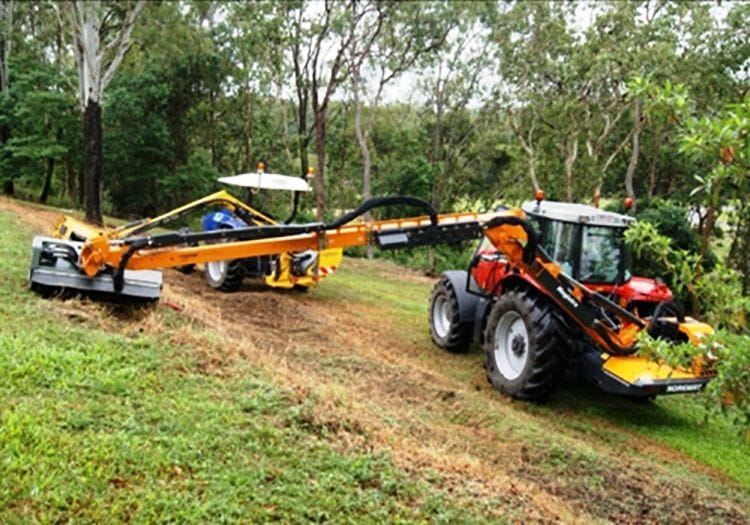 Massey Ferguson 7465 4WD Air Cab Tractor fitted with Noremat 83T Telescopic Reach Mower with Reach of 8.3m from centre of tractor. The machine is the largest Reach Mower of its type in Australia. The Noremat Reach Mower are regarded as the Rolls Royce of Reach mower and is the strongest, most reliable, powerful and safest Reach mower of its type on the market to date.
The Massey Tractor that the reach mower is fitted to has a CVT transmission which is the most efficient transmission on the market today. Due to the way this transmission works we can conservatively say that this tractor will have a 20% increase in production compared to a conventional tractor.
SPECIALISING IN A VAST VARIETY OF VEGETATION MANAGEMENT AND CONTROL