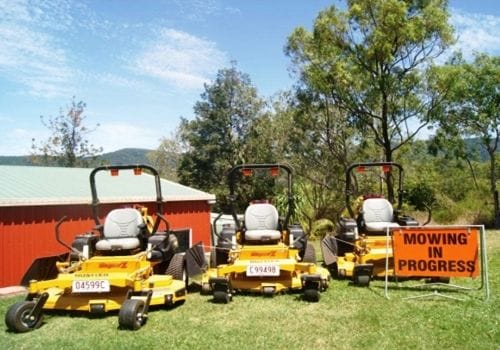 Hustler Zero Turn Mowers are the most durable and productive mowers in their class.
They are designed for a more precision cut around obstacles that there is virtually no need to trim. They pivot through 180 degrees without leaving any uncut grass. A hand control system which is next to none, ensure little effort to operate.
Designed for trouble free long term performance the Hustler Zero Turn makes short work of any grass cutting situation.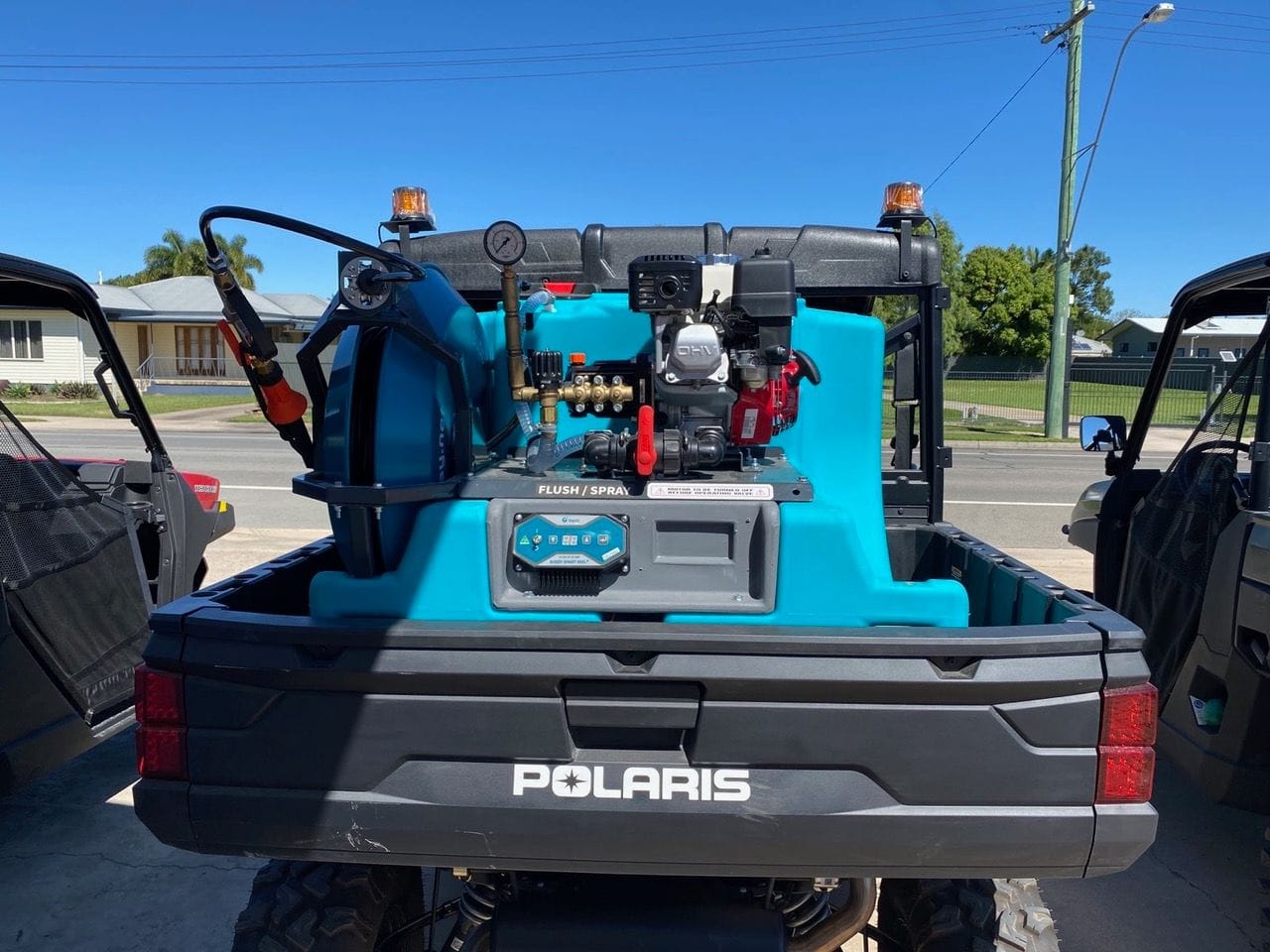 Polaris ranger diesel 4wd with 360 litre poison tank with 100m electric reel is designed to work efficiently in all conditions which eliminates footprints in the earth. Fitted with all safety requirements including LED flashing lights and fire extinguishers.
The all terrain vehicle is one of the most versatile units we have in our livery for it's ability to operate in all conditions and areas.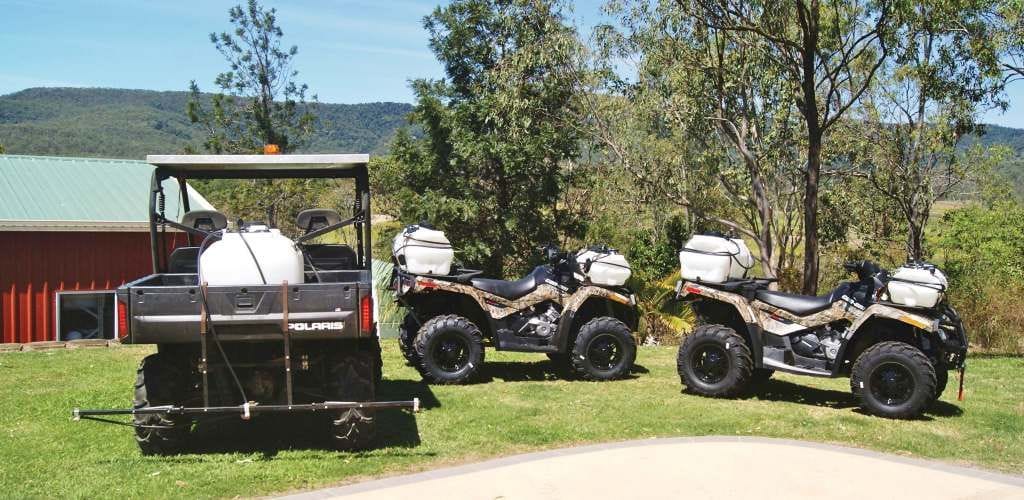 The Polaris are an all terrain vehicle. Due to our unpredictable weather conditions, the ATV allow access to all areas ensuring little or no footprint in it's wake. Making them an extremely versatile piece of machinery. Each vehicle is equipped with 200lt poison unit tanks, 15mtr hose and reel, along with a hand held wand. This equipment also has a portable/detachable 2 metre jet boom sprayer situated on the rear carry tray. The spray equipment and hose reel ensure no target area is inaccessible.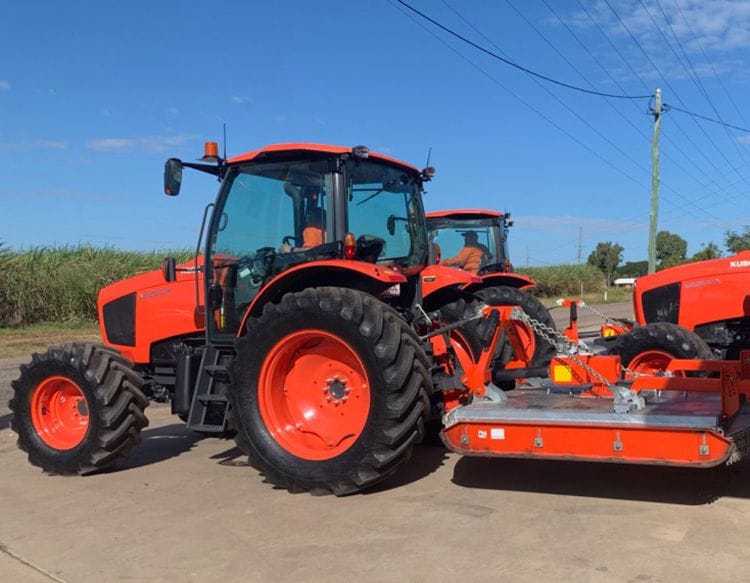 Utilising the Howard 7ft extra heavy duty slasher. All slashers are fitted with chromium carbide skids, which reduce the heat produced from slashing activity by 90%.
These slashers are fitted with a heavy duty PTO Shaft. Front and rear chain stone guards. These Howard slashers are ideal for roadside slashing as well as slashing of larger areas.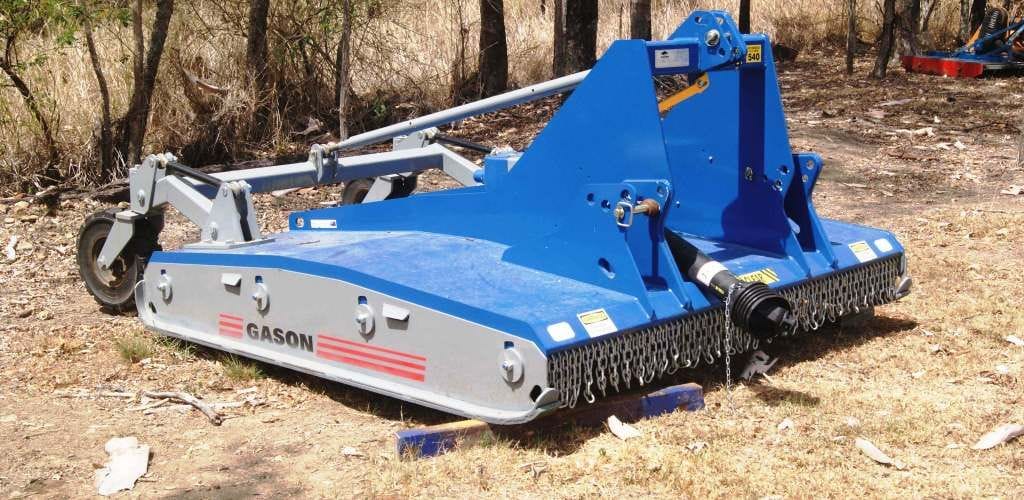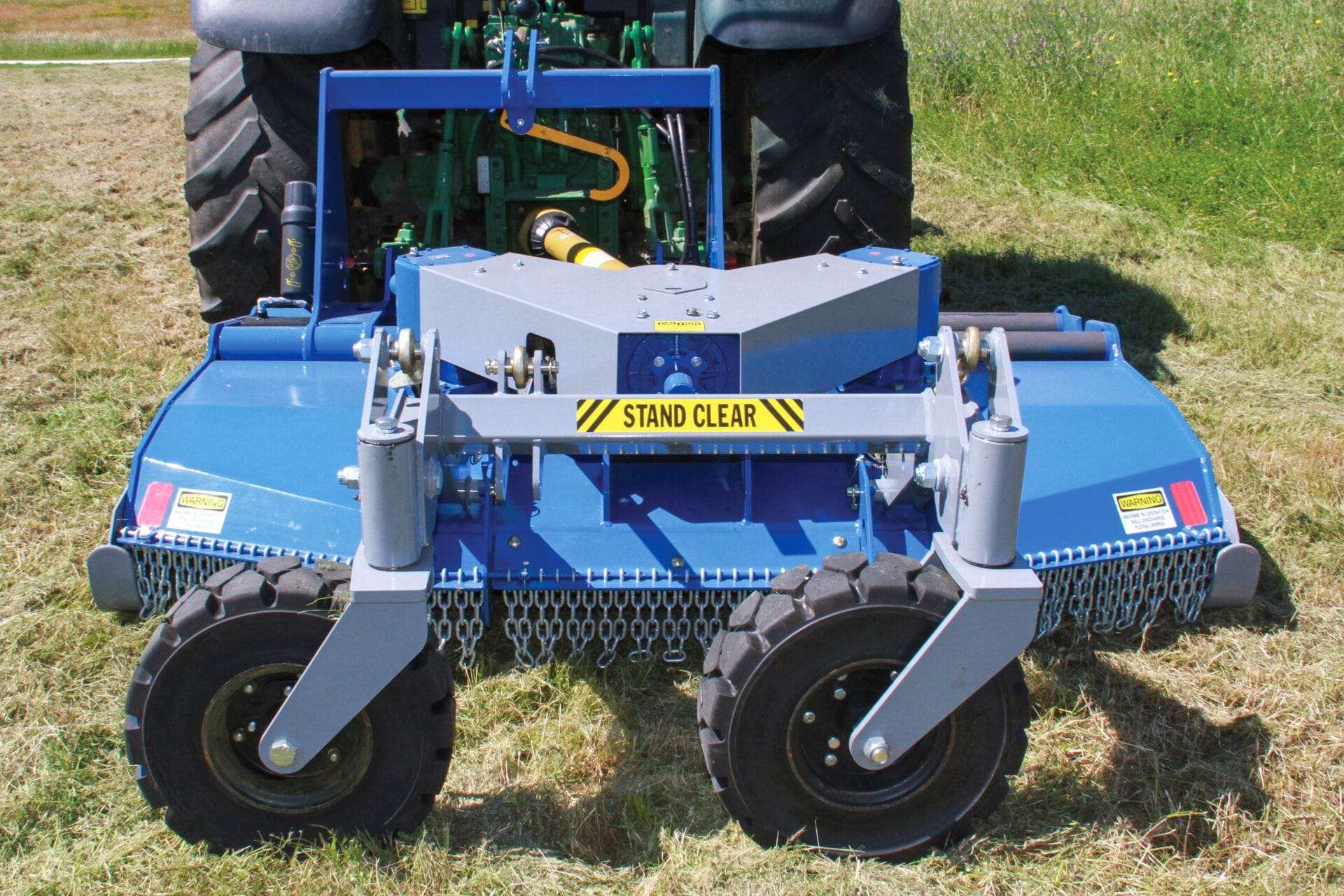 Another addition to our range of plant and equipment is the Gason 7ft extra heavy duty slasher, and Gason VHD 3PL Twin Rotor Side Shift Slasher. Featuring a rigid plate headstock, connected to under body structure supports. This Gason slasher has 8mm thick height adjustable sides and 12mm thick hardened steel skids.
These Slashers are fitted with a heavy duty PTO Shaft. Front and rear chain stone guards. These Gason slashers are ideal for roadside slashing aswell as slashing of larger areas.
HOWARD EHD SIDE MOWERS 2400/2500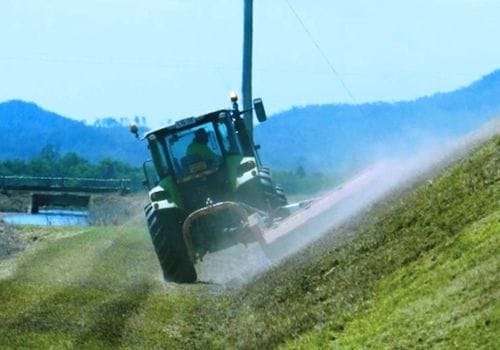 These rear tractor mounted flail mowers are suited for grass, bushes and branches.
They consist of a cutting head and a shifting arm which enable the machine to incline itself up to 90 degrees up, and to 65 degrees down.
These machines follow the unevenness of the ground and have a built in anti shock device to improve the safety of the operator and the machine itself. With heavy duty barrells, external bearings, and solid hammers this assists in easier maintenance and reduces downtime.
JOHN DEERE 6115M with 2100 FOREST MULCHER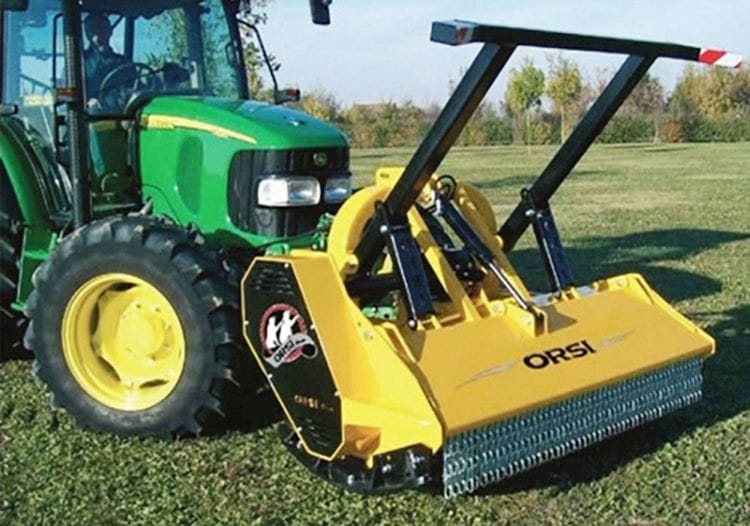 Mulcher is used for mulching of uncultivated vegetation, shrubs, bushes, saplings, trees, branches, etc. and is very eco-friendly as the vegetation is chipped or mulched and will break down back into the earth also reducing erosion. Attached to our new John Deere 6115m 4x4 tractor this is the latest innovative land clearing equipment and will just about go anywhere, anytime.
Clearing of roadsides, channels, drains, fire breaks as well as pipeline clearing, easements, utility clearing and hazard reduction clearing. This implement will make easy work of clearing and mulching in minutes
SPECIALISING IN A VAST VARIETY OF VEGETATION MANAGEMENT AND CONTROL